School Fundraising & Catering
Gino's Pizza Caters! Groups of 20-100+
Did you know that you can have Gino's Pizza cater your party, office lunch, community event or sporting event? We specialize in groups of 20-100+! Plan your event with Gino's by contacting your local Gino's Pizza restaurant.
"Pizza, Kids & Bikes"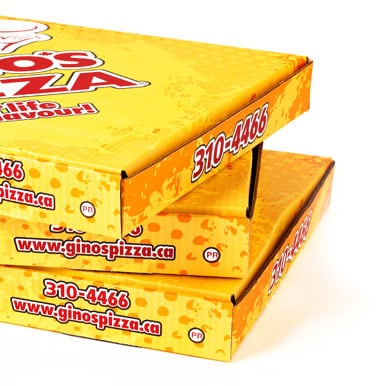 Great Fund-Raising Opportunity!
At Gino's Pizza, we know how important your fund-raising dollars are, especially now more than ever.
We Want to Help!
That's why we have put together a special plan for your school. For every 500 large, one-topping Gino's Pizza your school purchases for "Pizza Days" for the duration of the school year, we will give your school a free brand-name mountain bike that may be used for fund raising!
A Natural Combination
If you are interested in getting your school involved in our program, or have any questions, please contact your local store or call us at 1-866-340-4466 or email us through the form.
FREE Pizza Offer
Let us show you how! We will supply your school with a few FREE 16" Pizzas. We are certain that this will give you a great start in supplying your school with quality pizza and assist you with your school's fundraising events.
Get started today by contacting your local Gino's Pizza.